The Mystery of the missing Dragon baby
The Mystery of the missing Dragon baby
Sorcerercity Events & the Mystery of the missing dragon baby
Quest synopsis: Noirix, Dragena's little dragon companion of the infamous fantasy hospital, 'THE HEALING DRAGON', has gone missing! The only clues to be found are a strange note and a magical black cristal. Are you and your party members clever enough to save Noirix in time and prevent the world from falling into dark chaos at the hands of the evil goddess Zara?
Sorcerercity Events & das Geheimnis des verschwundenen Drachenbabys
Zusammenfassung der Quest: Noirix, Dragenas kleiner Drachengefährte aus dem berüchtigtem Fantasy-Krankenhaus 'THE HEALING DRAGON', ist verschwunden! Die einzigen Hinweise, die gefunden werden können, sind eine seltsame Notiz und ein magischer schwarzer Kristall. Sind du und deine Gruppenmitglieder clever genug, um Noirix rechtzeitig zu retten und zu verhindern, dass die Welt durch die böse Göttin Zara in ein dunkles Chaos gestürzt wird?
Where will this event be hold?
This
will
be held in Switzerland,
specifically in the castle of Uster. Located in Schlossweg 1, Uster, ZH 8610 8 min by foot from the public train station Uster. There are trains every 15min from the main train station Zuerich.
Wo wird diese Veranstaltung stattfinden?
Die Veranstaltung findet in der Schweiz statt, genauer gesagt im Schloss Uster. Es befindet sich im Schlossweg 1, Uster, ZH 8610, 8 Minuten zu Fuß vom Bahnhof Uster entfernt. Vom Hauptbahnhof Zürich verkehren alle 15 Minuten Züge.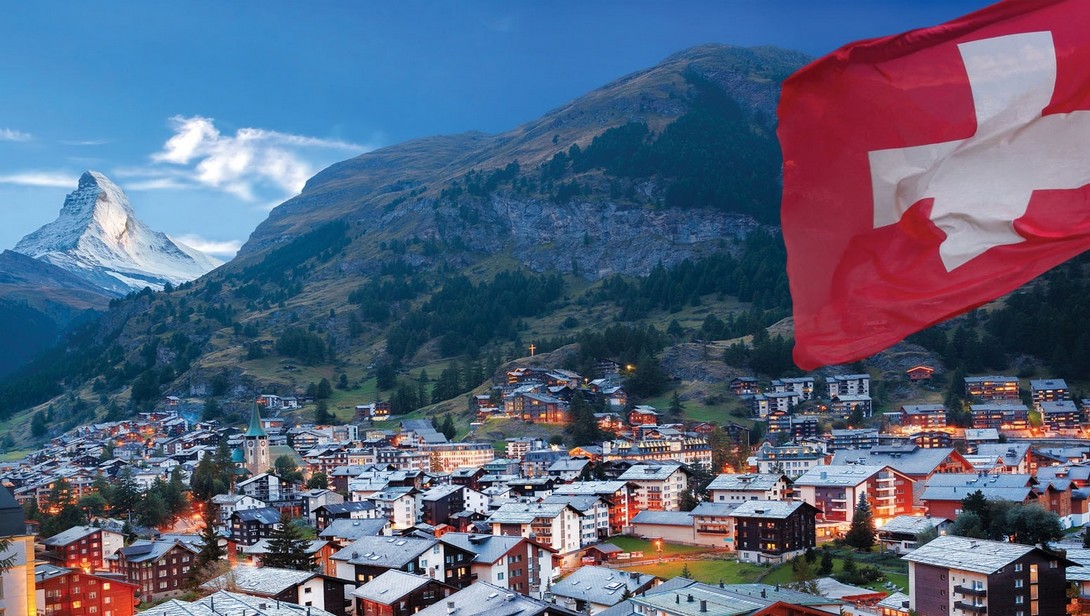 For this first smaller event, our goal for this Sorcerercity Events is to make a one day, real-life quest event that will start from 1pm to 11pm, including a dinner afterparty. If you've ever played D&D and wanted the experience of merriment in a local pub or castle, well this is your chance. We want to bring you not only an interactive storyline adventure, but also ten hours of amazing fun and fantasy!
Unser Ziel für diese erste kleinere Veranstaltung ist es, ein eintägiges, realitätsnahes Quest-Event zu veranstalten, das von 13 bis 23 Uhr dauert und eine Afterparty mit Abendessen beinhaltet. Wenn ihr jemals D&D gespielt habt und die Erfahrung von Fröhlichkeit in einer örtlichen Kneipe oder Burg machen wolltet, dann ist dies eure Chance. Wir wollen euch nicht nur ein interaktives Abenteuer bieten, sondern auch zehn Stunden voller Spaß und Fantasie!
During this event, guests will get to play in a 'magical' castle tower.
This location will be a three-storied castle tower with knight armor, dining hall, and a platform with a view over the surrounding area. This will certainly give your quest a fantastical atmosphere. The location also will be set up to look like in olden times and even partly have furniture reminiscent to the Middle Ages. Similar to the Renaissance Faire or Medieval Times will have a familiar idea of the concept we're aiming for. You will also get to know some parts of Oberuster, as some quests will take you to the forest or to the famous original DnD TikTok hospital.
Während dieser Veranstaltung werden die Gäste in einem "magischen" Burgturm spielen können.
Dabei handelt es sich um einen dreistöckigen Burgturm mit Ritterrüstung, Speisesaal und einer Plattform, von der aus man die Umgebung überblicken kann. Dies wird eurer Suche sicherlich eine fantastische Atmosphäre verleihen. Der Schauplatz wird auch so eingerichtet sein, dass er wie in alten Zeiten aussieht und teilweise sogar Möbel hat, die an das Mittelalter erinnern. Ähnlich wie auf dem Renaissance-Jahrmarkt oder bei Medieval Times werden Sie eine Vorstellung von dem Konzept haben, das wir anstreben. Ihr werdet auch einige Teile von Oberuster kennenlernen, da einige Quests euch in den Wald oder in das berühmte Original DnD TikTok Krankenhaus führen werden.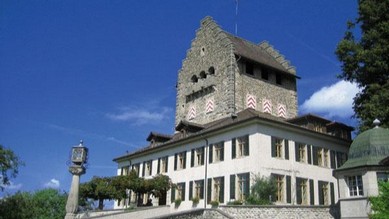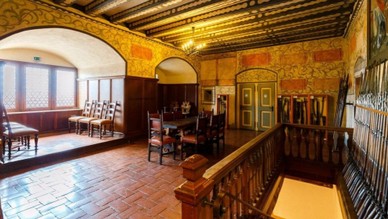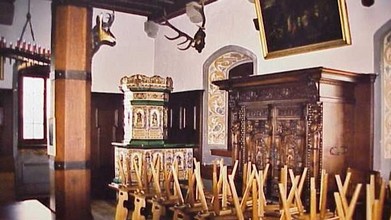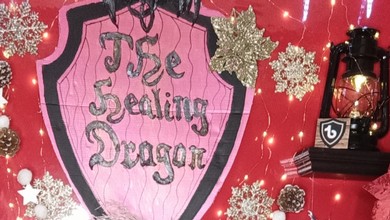 How will this game work you may ask?
You and your party members will go on a Quest to find the missing dragon baby, Noirix, and encounter some members of Sorcerercity who will help you find it along the way. As you play through the main quest, you will also have a few side quests along the way. You & your party will encounter enemies and puzzles to solve that will either help or confuse you along the main quest. Muahaha! Will the fate of the world be in your party's hands, paws or claws? That will depend on what kind of character you create for yourself. We provide a core quest structure, but you get to decide where the adventure leads.
Wie funktioniert dieses Spiel, werden Sie sich fragen?
Du und deine Gruppenmitglieder begeben sich auf die Suche nach dem verschwundenen Drachenbaby Noirix und treffen dabei auf einige Mitglieder der Zaubererstadt, die dir bei der Suche helfen werden. Während du die Hauptquest spielst, hast du auch einige Nebenquests auf dem Weg. Du und deine Gruppe werden auf Feinde und Rätsel stoßen, die du lösen musst und die dir entweder helfen oder dich auf dem Weg zum Hauptquest verwirren. Muahaha! Wird das Schicksal der Welt in den Händen, Pfoten oder Krallen deiner Gruppe liegen? Das hängt davon ab, welche Art von Charakter du dir selbst erstellst. Wir bieten eine grundlegende Queststruktur, aber du entscheidest, wohin das Abenteuer führt.
As is par for any live-action fantasy roleplay game or event, being in costumes & character is mandatory.
Of course we won't throw you into the dungeons if you break character a little bit once or twice, but immersing yourself in the whole point after all. You will have to bring your own costume, but buying or making them uniquely to your own character is part of the fun!

Wie es sich für ein Live-Action-Fantasy-Rollenspiel oder -Event gehört, ist das Tragen von Kostümen und Charakteren Pflicht.
Natürlich werden wir euch nicht in die Kerker werfen, wenn ihr ein- oder zweimal ein wenig von eurem Charakter abweicht, aber das Eintauchen in die Welt ist schließlich der Sinn der Sache. Ihr müsst euer eigenes Kostüm mitbringen, aber das Kaufen oder Anfertigen von Kostümen, die zu eurem Charakter passen, ist Teil des Spaßes!
How much for a ticket?
Depending on if we reach our goal and how much funding we can get together, the price will be 140 franks for the event, including the dinner and after party. We wanted remind you that for Switzerland this is very cheep prices and the cast members are all working voluntarily. We are not interested in making a profit from this event

Wie viel kostet ein Ticket?
Je nachdem, ob wir unser Ziel erreichen und wie viel Geld wir zusammenbekommen, wird der Preis 140 Franken für die Veranstaltung betragen, inklusive Abendessen und Afterparty. Wir möchten Sie daran erinnern, dass dies für die Schweiz sehr günstige Preise sind und die Darsteller alle freiwillig arbeiten. Wir sind nicht daran interessiert, aus dieser Veranstaltung einen Gewinn zu erzielen.
!!!!!SUPPORT OUR GOFUNDME!!!!!
As of now, our goal is to reach 3000 at least.
If we can reach our top funding goal, not only will we be able to make this event a reality, but also we can make the ticket prices more affordable!
!!!!!UNTERSTÜTZEN SIE UNSER GOFUNDME!!!!!
Im Moment ist unser Ziel, mindestens 3000 zu erreichen.
Wenn wir unser oberstes Finanzierungsziel erreichen, werden wir nicht nur in der Lage sein, diese Veranstaltung Wirklichkeit werden zu lassen, sondern auch die Ticketpreise erschwinglicher zu machen!
Interested in this quest? Up for an adventure in a castle? Eager to be a fantasy hero in real life? Well, readers, this is where you come in. We need your help to raise enough money to make this event a reality.

Interessiert an dieser Suche? Lust auf ein Abenteuer in einem Schloss? Willst du ein Fantasy-Held im echten Leben sein? Nun, liebe Leser, hier kommen Sie ins Spiel. Wir brauchen Ihre Hilfe, um genug Geld zu sammeln, damit dieses Ereignis Wirklichkeit werden kann.